Policy 360 is a series of policy-focused conversations hosted by Judith Kelley, Dean of the Sanford School of Public Policy at Duke University. New episodes premiere September-May during the academic year. Guests have included luminaries like former Secretary of State Madeleine Albright and former director of the World Bank Jim Yong Kim, as well as researchers from Duke University and other institutions.
Policy 360 is listed as one of the 20 Best Policy Podcasts by Welp Magazine.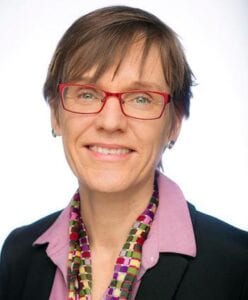 Host Judith Kelley
Judith began hosting the podcast in 2018. She is an expert on international relations, specifically focused on how international actors can promote democratic and human rights reforms.
She is the author of Scorecard Diplomacy: Grading States to Influence Their Reputation and Behavior.
Judith is originally from Copenhagen, Denmark. Prior to attending college, she traveled internationally with an acting troupe.
Founding Host Kelly Brownell
Kelly Brownell hosted the first 70 episodes of the podcast. In 2006 Time magazine listed Brownell among "The World's 100 Most Influential People."
Kelly is Dean Emeritus of the Sanford School of Public Policy and founder of the World Food Policy Center at Duke University.
He currently hosts the podcast The Leading Voices in Food.
Our Producers
Carol Jackson and Hannah Otos produce the series. Carol is the Digital Content Strategist at the Sanford School of Public Policy at Duke. Before coming to Sanford, she worked at WUNC/North Carolina Public Radio.  Hannah joined Sanford in 2022 as a Multimedia Specialist focusing primarily on audio and video projects.
Carol and Hannah, along with colleague Alison Jones, also produce the narrative Ways & Means podcast from the Sanford School.
Find out more about Sanford School of Public Policy podcasts.